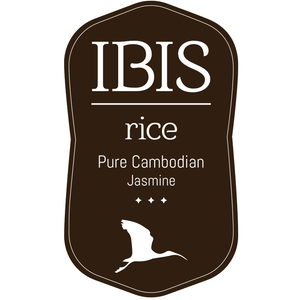 About IBIS RICE
IBIS Rice is an ethically-driven conservation enterprise working with Cambodian farmers to protect a precious and vulnerable ecosystem while growingpremium organic jasmine rice.
Certified Organic, IBIS Rice is grown by hand on Cambodia's northern plains, where mineral-rich waters run off the Dangrek Mountains. In this unique environment, their farmers plant just one crop per year, allowing it to mature slowly into the finest quality, fragrant, long-grain jasmine rice—a truly Cambodian variety known locally as Phkar Romduol.
They are dedicated to empowering sustainable farmers that are passionate about safeguarding the environment. That's why we partner exclusively with certifiedWildlife-Friendly®forest farmers who are committed to preserving the environment through a shared commitment of zero deforestation, zero poaching, and zero chemicals.
Organized by Ecovia Intelligence, The Sustainable Food Awards give recognition to operators who are helping build a sustainable food industry. In 2019, IBIS Rice was named the winner in the category of "New Sustainable Product". This award is given to a new food/beverage product with important sustainability credentials.